ISBE Recognizes CCSD59 Through 2022 Those Who Excel Awards
As CCSD59 remains committed to providing our students, families, and community with the best educational experience possible, we are always grateful to see our staff members recognized for their efforts. This year, district staff were once again honored by the Illinois State Board of Education (ISBE) through its Those Who Excel Awards for their service to our students and schools.
The annual program honors a variety of educational staff, community members, and volunteers who have made outstanding contributions to elementary and secondary education.
Please join us in congratulating the following staff members as they receive state-wide recognition across seven categories for their service:
---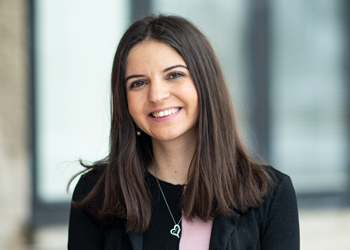 Maria Spanos, Holmes Junior High
Meritorious: Early Career Educator
"Maria is a model for all teachers to follow in our school. She provides the individual touch to each lesson for every kid. There is an open line of communication between Maria and our families that creates a full circle approach to her instruction. Teaching is not a job to Maria, it is a passion and mission. She spends countless hours getting to know each student and planning for each lesson to help every child reach their full potential.
Maria is the type of teacher that I want for my own children. She is the embodiment of an ethical, moral, and empathetic educator."
-Mark Rasar
Principal, Holmes Junior High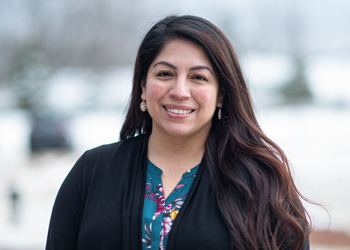 Michelle Hernandez, Devonshire Elementary
Meritorious: Classroom Teacher
"Michelle is highly creative, and she develops lessons that are engaging, relevant, and meaningful for her students. She develops excellent relationships with the families of her students and helps them feel like partners in the educational process. Michelle always has a positive attitude, and she is always encouraging and supportive to our other staff members. This past year has been so challenging for all teachers, but Michelle has continued to remain upbeat and has continued to focus on the needs of her students. She is an amazing teacher, and I am so thankful that she is a part of the Devonshire community."
-Randy Steinkamp
Principal, Devonshire Elementary
a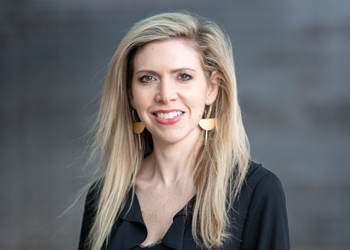 Kelsey Potter, Rupley Elementary
Meritorious: Classroom Teacher
"Kelsey has worked with many students with behavioral challenges, and she loves being a check-in/out coach for students. She builds strong relationships with students and works to understand their needs, encourages making good choices, and processes behaviors with students to learn from mistakes.
I have the privilege of watching her in action every day, and we are grateful for all she gives to our entire learning community and District 59. She is a teacher that advocates for equity and thrives in a diverse learning setting."
-Diana O'Donnell
Principal, Rupley Elementary
a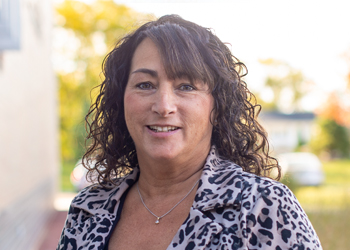 Denise Webster
Meritorious: Administrator
"It is virtually impossible to describe the magnitude of work and the importance of Mrs. Webster's role in District 59 over the past year.
She has been the person who listened to every IDPH and CCDPH webinar and worked to translate that information into a format and language that educators and families can understand. She has provided updates to the District's leadership team with each change handed down by health and education agencies. She has made recommendations about PPE, classroom set-up, and how to arrange meals. She has coached building administrators and nurses through decision-making processes, scenarios, 'what ifs' and 'what abouts', and determining close contacts. She has contacted families and staff as part of contract tracing and informing of quarantines and walked them through next steps for their families' health.
All of it has happened while she has maintained a level of professionalism and grace that have been necessary and often in short supply during this time."
-Elizabeth deGruy, Ed.D.
Executive Director of Educational Services, CCSD59
a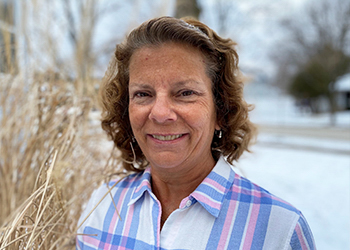 Kathy Lankford, Ridge Family Center for Learning (Retired)
Meritorious: Educational Service Professional
"Kathy is proud of Ridge and that comes through in her communication to prospective families.
She prides herself on being of service to students, staff, and parents. Her positivity is ever present and inspiring. Kathy gets to know students through daily encounters. She has had a small group of girls who came (pre-pandemic) to hang out with her before school or during lunch and interact with a caring adult. We have a goal that every student has a champion, and Kathy lives this by connecting to students."
-Rob Bohanek
Former Principal, Ridge Family Center for Learning
a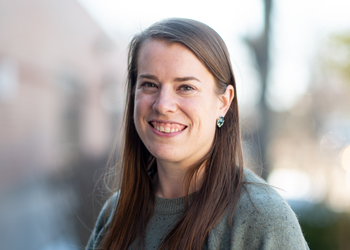 Becky Burright – Salt Creek Elementary
Meritorious: Student Support Personnel
"Becky will push into classrooms to provide social-emotional lessons and interventions. I have observed her deliver social work minutes through a classroom setting, group, and an individual environment. She is also an integral team member for the student-service team. She writes IEPs and creates behavior plans and social stories. She works closely with the support team to implement appropriate interventions for our students who need extra support. She has also brought new resources into our school and utilized outside resources to help meet the needs of our students. In addition, Becky has been effective in creating positive relationships with students, teachers, and parents."
-Sarah Humboldt
Principal, Salt Creek Elementary
a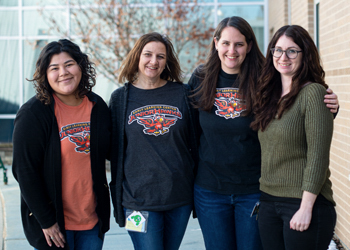 ELC Psych/Social Work Support Services Team
Noreida Garcia, Kate Gioia-Weiland, Jessica Fisher, Elizabeth Hanna
Meritorious: Team
"Noreida, Kate, Jessica and Elizabeth, otherwise known as 'JENK' in our building, are a dream team. They have collaborated with each other, and with all of the staff in our building to bring a focused, research based, and united approach to addressing the social emotional development of all of the students in our building.
Their skill set as individuals are among the best I have seen in the field. However, the combination of the four results in being able to meet students', staff, and families' needs at an exponential level!"
-Melissa Ward
Early Childhood Coordinator, Early Learning Center